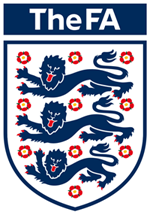 Love football? Hate being fat?
Join Man V Fat Football and kick fat into touch.
Officially endorsed by the Football Association
Designed exclusively for overweight men of any fitness level
Join on your own or with mates and see how 95% of our players lose weight
Expert 24/7 support provided to motivate, inform and inspire you
Register as a player from just £9.99 and pay just £6 per week (paid in monthly installments)
Get All of the Action
Registration Payment
£9.99
£17.99
Man v Fat The Weight Loss Manual (£12.99 RRP)
Player Fees
£6
Per week, paid monthly
(£25 per month)
---
For Planned Leagues you only pay a £1 deposit to verify your ID. You pay nothing else until your league goes live when you would pay £8.99 registration and £6 player fees.
Beat Fat, Get Fit, Love Football and Have A Laugh
What people say
When life had hit rock bottom, my weight was stopping me from doing so much, MAN v FAT Football was the hand that pulled me up and guided me back to health and happiness.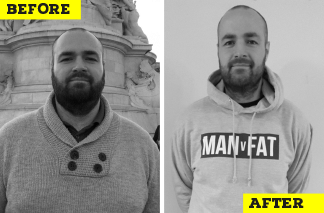 Andy Gallon
I knew I needed to do something about my weight, MAN v FAT Football is what gave me the tools to do it and made me put the plan into action and turn my life around.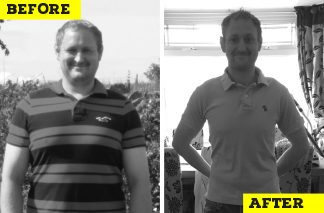 Ben Gallon
MAN v FAT Football has to be the best thing since sliced (brown) bread! It changed my life within a matter of weeks, after losing 3 stone and approximately 4 inches from my waist (and still going), I have to say it is the most motivational way of dieting I have ever experienced.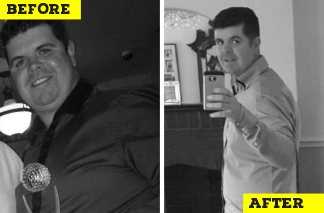 James Comerford
I've been fat for a decade. I could not find the willpower to stick to healthy eating, and exercise was boring. Football however is my first love, and losing weight and enjoying playing just motivated me to keep going. MAN v FAT Football has changed my life.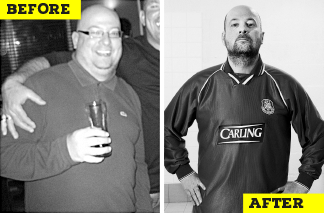 Rob Bird